BUILD UPDATES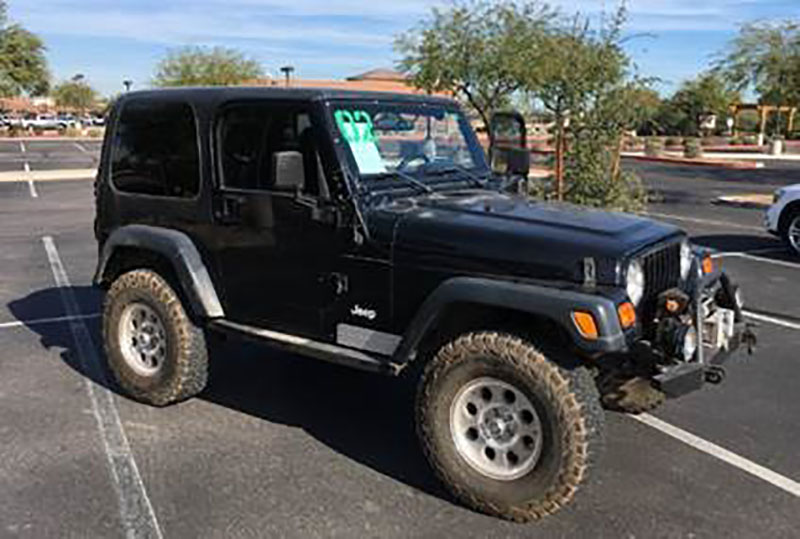 January 2020
2002 Jeep Wrangler Delivered to Santa Fe ECO Auto Shop
Santa Fe ECO, located in Santa Fe, NM is a returning partner of the Specialty Equipment Market Association for their high school vehicle build program. Students of the high school auto tech program will be customizing a 2002 Jeep Wrangler TJ before the end of the 2020 school year.
The program, aimed to provide an educational, hands on experience while introducing high school students to the customization hobby has generated interest and support from the industry. Many companies have raised their hands to support the builds through product donations. Santa Fe ECO's sponsors are listed below.
MEET THE SCHOOL

Santa Fe Early College Opportunities Applied Science Magnet School (Santa Fe ECO) is a magnet high school that provides applied sciences and tech training along with traditional academic classes. The school has a robust automotive education program with training in auto tech, auto collision and welding courses. SEMA partnered with Santa Fe ECO in 2018 to pilot the High School Vehicle Build Program with a 2015 4WD Jeep Wrangler Unlimited that the students rebuilt and customized. The Jeep was auctioned off for more than $56,000, which led to the continued expansion of the program. Check out their 2018 build! The students at Santa Fe ECO will be building a 2002 Jeep Wrangler as part of the 2020-2021 SEMA High School Vehicle Build. The Jeep will again be sold at the end of the school year. Proceeds from the auction will go towards funding another vehicle build for the school.