This 1997 Toyota 4Runner was a SEMA-Sponsored High School Vehicle Build (HSVB) project for John Hersey High School in Arlington Heights, IL. The build was led by Automotive Shop Instructor and ASE Certified Technician Jim Van Bladel with assistance from Automotive and AWS Certified Fabrication Instructor Eric Dieterich and over 145 students throughout its time at the school's automotive shop with over 140 hours invested in the build.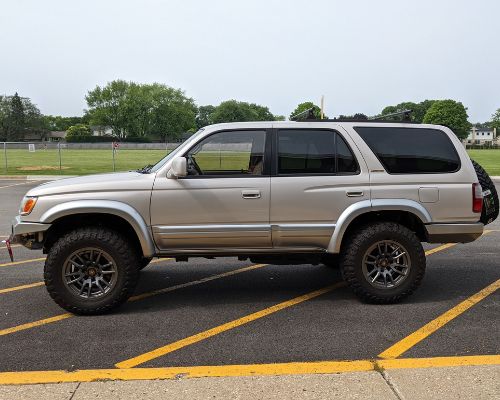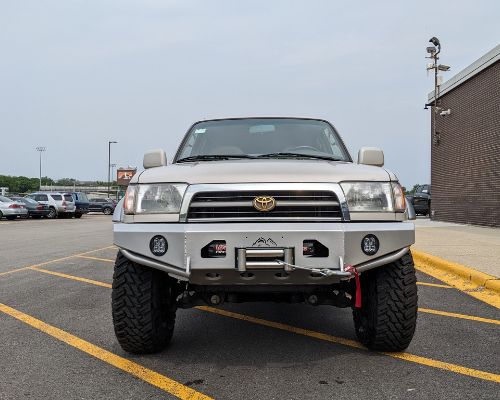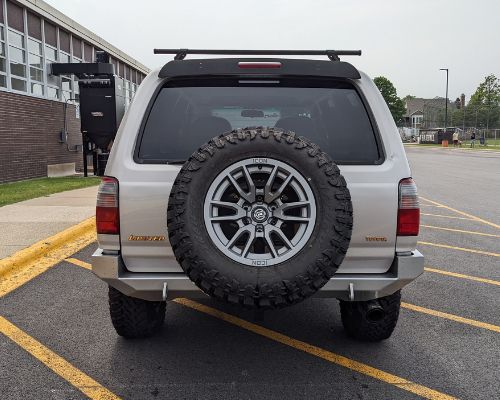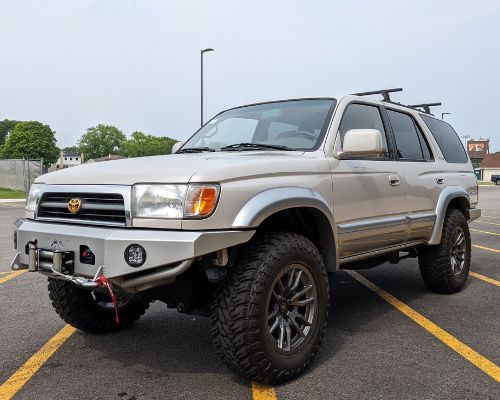 The exterior is the factory Desert Dune color with a tan interior.
"The project began before lockdown in 2020 and students were able to complete the lift kit, intake, along with the wheels and tires before remote learning began. During the second half of the 2020-2021 school year, college credit technology education students were allowed to attend class in person. The students continued working on the build assembling the rear bumper as well as the custom interior. Most of the 2021-2022 school year was dedicated to finishing up the final details on the interior including the installation and wiring of the stereo, backup camera, and trailer wires as well as the fabrication of the front bumper and winch installation. This project was an amazing opportunity for the students to learn about not only how the systems they were working on functioned, but how they could be modified with a specific purpose and goal in mind. To build a clean, street-able, 4Runner that could also hold its own at the off-road park. As the instructor I cannot thank SEMA enough for the opportunity they provided to my students, and I am proud of what they have built."
- Jim Van Bladel, Automotive Technology Instructor
John Hersey High School
There are over $19,900 in added aftermarket and OEM parts on this build, not including the 140 plus hours of fabrication and assembly labor or consumable supplies. Overall value of the upgrades after installation is well over $26,000.
PRP Enduro Reclining Seats and Custom Back Bench Seat
Planted – Driver and Passenger Seat Mounting Brackets
Husky - Front and Rear Floor Liners
Alpine - ILX-W650 - 7" Screen Multimedia Head Unit
Alpine - HCE-C1100 - Rear View Camera
Alpine - S-S65C - 6.5" Type-S Component Front Speakers
Alpine - S-S50 - 5.25" Type-S Coax Rear Speakers
Alpine - SSB10V - 10" Type-S Subwoofer in Enclosure
Alpine - S-A55V S-Series 5-Channel Amplifier (40wx4+300wx1)
JL Audio - Amplifier Installation Kit and RCA Audio Cables
Metra - Head Unit Installation Wiring Harness
SoundShield – Sound Deadening Material
ABT Electronics – Misc. Audio Installation Parts
Linear Logic - ScanGauge 2 Vehicle Monitor System
Tuffy Security Products - Universal Valuables Safe w/Camlock (included, but not currently installed)
True North Fabrications - Front and Rear Plate Bumpers w custom powder coating
True North Fabrications - Spare Tire Carrier Swingout (included, but not currently installed)
CURT - 31006 24-Inch High Trailer Hitch Spare Tire Mount
WARN Industries – VR EVO 8 Winch w/relocated controller box
BOLT Lock – Hitch Receiver Lock, Padlock and Cable Lock (included, but not currently installed)
Draw-Tite – 118341 Trailer Wiring Adapter Kit (Flat 4 Style)
Diode Dynamics – SS3 LED Pod Lights w/custom 3D printed mounting adapter in bumper
Diode Dynamics –LED Tail Light Bulbs
AVS – Dark Smoke Bug Deflector Hood Shield (included, but not currently installed)
AVS – In-Channel Ventvisor Front Side Window Deflectors (included, but not currently installed)
ICON Alloys - ICON Alloys VECTOR 6, 17"x8.5 with Titanium Finish
Atturo Tire - RT265/70/R17 Trail Blade M/T Tires, 31.9" height
ICON Vehicle Dynamics – Stage 2 Adjustable Suspension Kit with 3" Lift
K&N Engineering – 57-9013 Performance Air Intake System
Borla Performance - 14659 Cat-Back Exhaust System
PowerUp 700 Jump Start Pack
MagicMount™ Qi Pro Charge5 for Window or Dash
PowerVolt™ PD32 – USB A+C Home Charger
PowerVolt™ QC38 – USB A+C Car Charger
Assortment of USB-C, Micro-USB and Lightning cables
ThudBuds™ True Wireless Earbuds
Scosche Multicam Bear Logo Hat
Scosche Sticker Pack (6)
BUILD UPDATES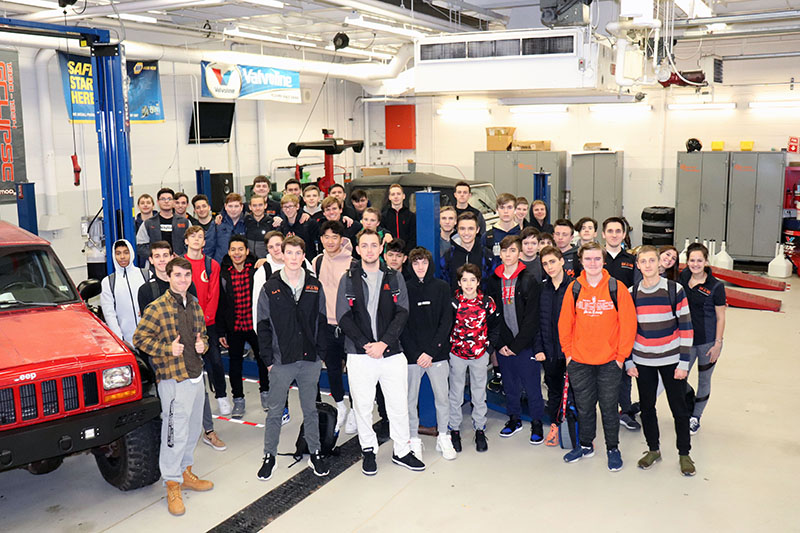 January 2020
1997 Toyota 4Runner Delivered to John Hersey High School Auto Shop
John Hersey High School, located in Arlington Heights, IL is partnering with the Specialty Equipment Market Association for their high school vehicle build program. Students of the high school auto tech program will be customizing a 1997 3rd Gen Toyota 4Runner before the end of the 2020 school year.
The program, aimed to provide an educational, hands on experience while introducing high school students to the customization hobby has generated interest and support from the industry. Many companies have raised their hands to support the builds through product donations. John Hersey High School's sponsors are listed below.
MEET THE SCHOOL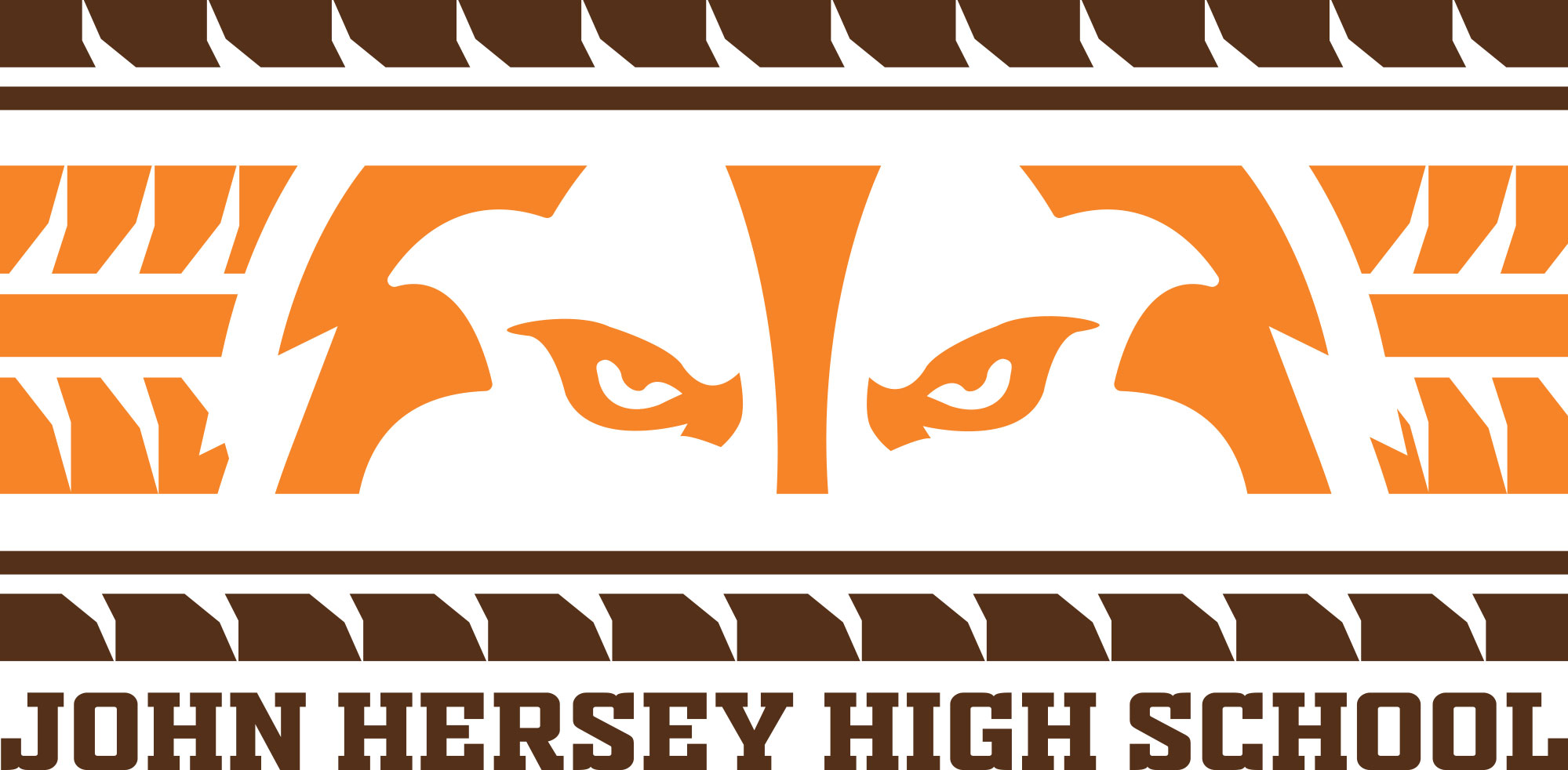 Automotive Technology at John Hersey High School is an ASE Education Foundation Certified program that provides training to over 125 students annually in the northwest suburbs of Chicago. Students learn everything from basic automotive knowledge to advanced diagnostics throughout the 4 years offered at Hersey, typically culminating in a large fabrication and customization build.

Preparing students for their next stage in life is the program's goal, whether that means going into the industry or being an informed automotive consumer/hobbyist. Students have the opportunity to earn over 10 industry certifications before graduation as well as dual credit in Automotive Technology though a local community college.
SPONSORS - John Hersey High School
GALLERY