This 1997 Toyota 4Runner was a SEMA-Sponsored High School Vehicle Build (HSVB) project for Comstock High School in Kalamazoo, MI. The build was led by Automotive Shop Instructor Matt Basse with assistance from Dave Hopwood, Tech Assistant, as well as over 35 students throughout its time at the school's automotive shop with over 300 hours invested in the build.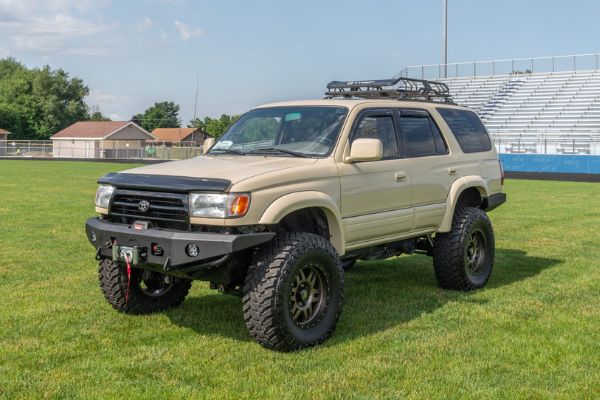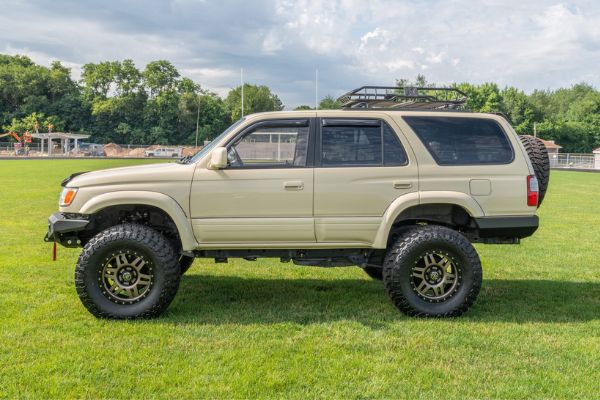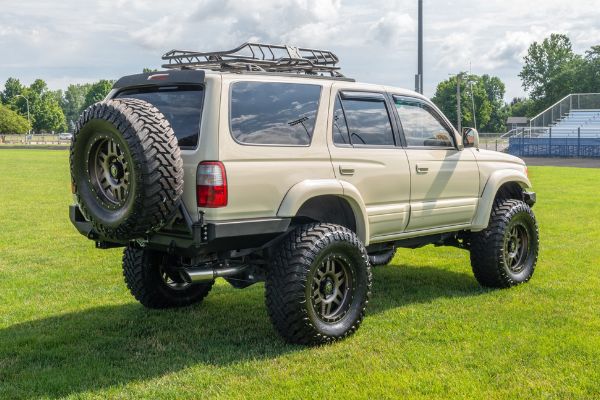 The fully repainted exterior by Twisted Automotive in Kalamazoo, MI is Quicksand Tan in color with a tan interior.
"Students learned a lot about welding and fabrication putting the bumpers together, also about interior upholstery when we visited Auto Image to install the Katzkin leather seats. Much was learned about painting and prep work as well as we prepared the truck to be painted by the folks over at Twisted Automotive! Suspension and steering, as well as wiring and electrical to get the lights and winch working were also part of the work students learned about."
- Matt Basse, Automotive Instructor
Comstock High School
There are over $17,500 in added aftermarket and OEM parts on this build, not including the 500 plus hours of labor, paint materials or consumable supplies. Overall value of the upgrades is well over $26,000.
Katzkin Leather – Front and Rear Custom Leather Seats
Husky - Front and Rear Floor Liners
Linear Logic - ScanGauge 2 Vehicle Monitor System
Tuffy Security Products - Universal Valuables Safe w/Camlock (included, but not currently installed)
Twisted Automotive – Full Exterior Repaint in Quicksand Tan
True North Fabrications - Front and Rear Plate Bumpers painted with bed liner
True North Fabrications - Spare Tire Carrier Swingout
WARN Industries – VR EVO 8 Winch with upgraded upper grille insert
Tyger – Roof-Mounted Cargo Basket Rack atop OEM roof rails
BOLT Lock – Hitch Padlock and Cable Lock (included, but not currently installed)
Draw-Tite – 118341 Trailer Wiring Adapter Kit (Flat 4 Style)
ORACLE Lighting - H4 - S3 LED Headlight Bulb Conversion
Diode Dynamics – SS3 LED Pod Lights w/custom 3D printed mounting adapter in bumper
Diode Dynamics – LED Tail Light Bulbs
AVS – Dark Smoke Bug Deflector Hood Shield
AVS – In-Channel Ventvisor Front Side Window Deflectors (included, but not currently installed)
ICON Alloys - ICON Alloys Six Speed, 17"x8.5 with Bronze Finish
Hubcentric 2" Wheel Spacers with Black Closed End Spline Lug Nuts (extended lug studs installed for spacers)
Atturo Tire – 35x12.5R17LT Trail Blade M/T Tires, 34.8" height
ICON Vehicle Dynamics – Stage 2 Adjustable front Suspension Kit with 3" Lift
Toytec - 3" Rear Lift Coils
Icon aluminum rear shocks
SRQ Fabrications – 2" Body Lift
K&N Engineering – 57-9013 Performance Air Intake System
Borla Performance - 14659 Cat-Back Exhaust System
PowerUp 700 Jump Start Pack
MagicMount™ Qi Pro Charge5 for Window or Dash
PowerVolt™ PD32 – USB A+C Home Charger
PowerVolt™ QC38 – USB A+C Car Charger
Assortment of USB-C, Micro-USB and Lightning cables
ThudBuds™ True Wireless Earbuds
Scosche Multicam Bear Logo Hat
Scosche Sticker Pack (6)
BUILD UPDATES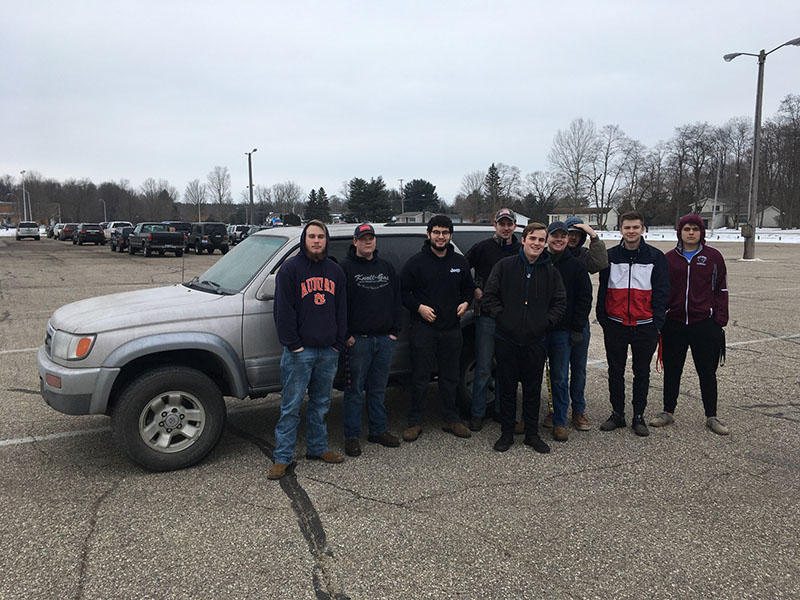 January 2020
1997 Toyota 4Runner Delivered to Comstock High School Auto Shop
Comstock High School, located in Kalamazoo, MI is a returning partner of the Specialty Equipment Market Association for their high school vehicle build program. Students of the high school auto tech program will be customizing a 1997 3rd Gen Toyota 4Runner before the end of the 2020 school year.
The program, aimed to provide an educational, hands on experience while introducing high school students to the customization hobby has generated interest and support from the industry. Many companies have raised their hands to support the builds through product donations. Comstock High School's sponsors are listed below.
MEET THE SCHOOL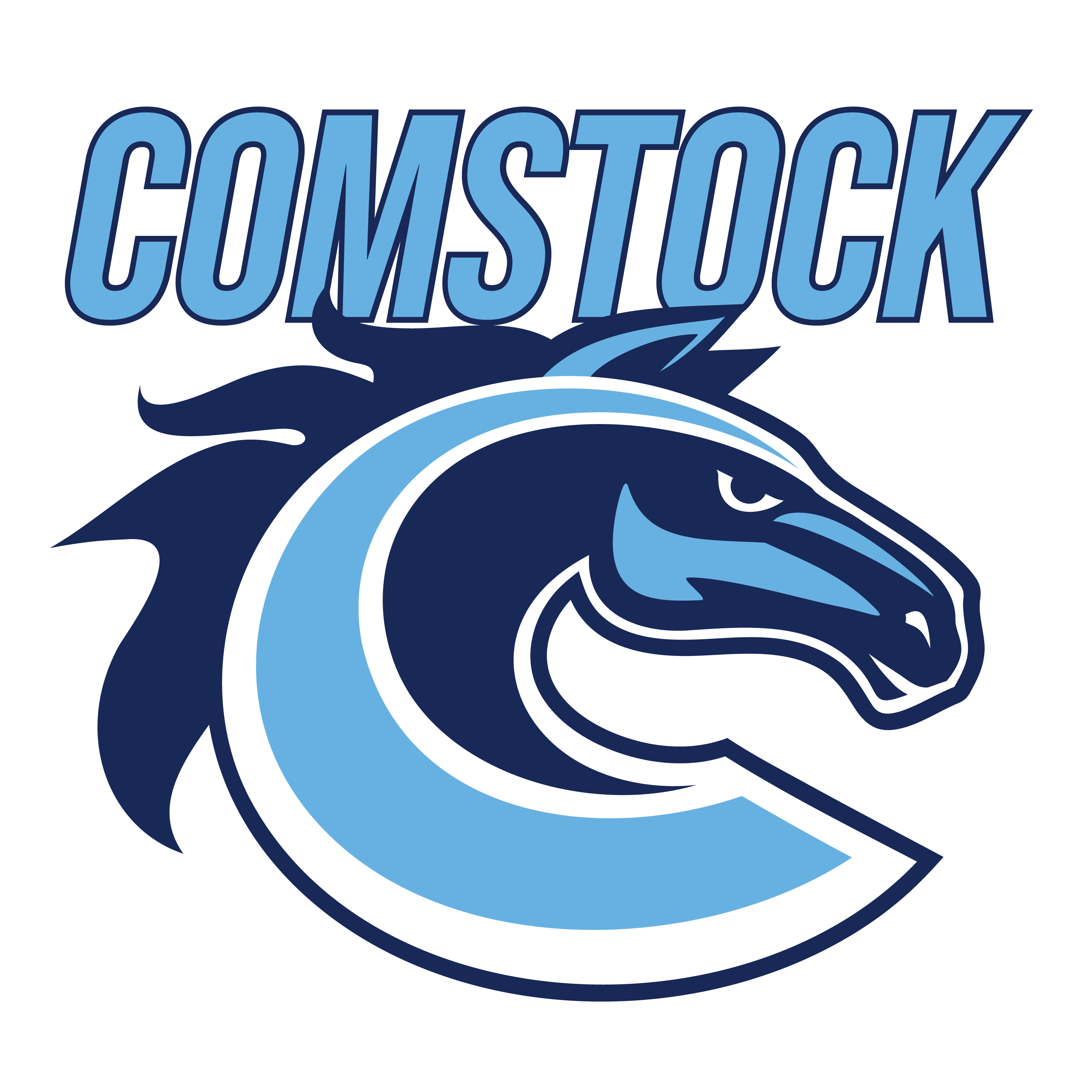 The Comstock Automotive Technology program is a 2.5-year class held at Comstock High School in Kalamazoo, Michigan. The program consists of three courses and teaches ASE Education Foundation standards to instill skills such as fundamentals of automotive service; maintenance; and repair, including engine repair, fuel systems, electrical, electronics, steering, suspension and braking systems.

The auto shop program is part of an education consortium called Education for Employment (EFE) where they are able to invite students from other local high schools into their program. There are typically 90-100 students from grades 9-12 each year who participate in the auto tech program.

Comstock High School students will be building a 1997 Toyota 4Runner as part of the 2020-2021 SEMA High School Vehicle Build. The Jeep will be sold at the end of the school year and proceeds will go towards funding another vehicle build for the school.
SPONSORS - Comstock High School
GALLERY