BUILD UPDATES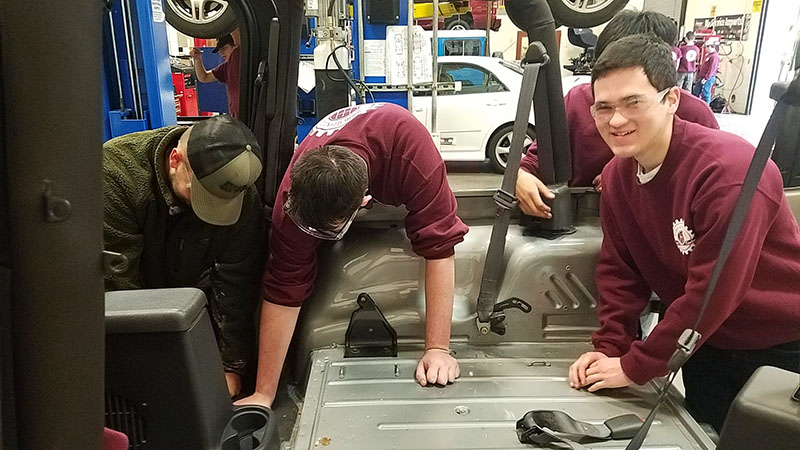 January 2020
Career Center and SEMA Collaborate
Written by Morghyn Frederick
Automotive Technology Student Career Center High School
Specialty Equipment Market Association (SEMA) has recently added Career Center High School (as well as a couple other schools) to their list of schools in 2019. Those schools include, Career Center High School in Winston-Salem, NC, Comstock High School in Kalamazoo, MI, John Hersey High School in Arlington Heights, IL, McGavock High School in Nashville, TN, Mon Valley Career and Technology Center in Charleroi, PA, Omaha Public Schools Career Center in Omaha, NE, R.L. Turner High School in Carrollton, TX, Santa Fe ECO in Santa Fe, NM, Santa Ynez Valley Union High School In Santa Ynez, CA, Wichita Falls Career Education Center in Wichita Falls, TX.
Now that we are part of the High School Vehicle Build Program, they sent us a 2001 Jeep Wrangler with a little more than 70,000 miles on it for us to "supe-up" and design as we please. I think I speak for every automotive class at Career Center when I say that we are excited to work on this Jeep.
SEMA's High School Build Program is a relatively new one. Since it began three years ago in 2017, it has expanded from only one participating school to adding 10 additional just this year alone! "The program aims to engage students in the customization lifestyle and introduce them to a career path within the automotive aftermarket industry..," according to SEMA's recent article.
SEMA's Youth Engagement Program Manager, Katie Hurst, claims that the program gives students applicable skill sets, real-world knowledge as well as a sense of community.
Over the course of his semester, students will gain hands-on-experience with entire vehicles and the aftermarket industry by exploring important skill sets such as installation, body-styling, and, of course, team building.
I can say that I am excited to both work on a one-of-a-kind vehicle as well as getting closer to my classmates. Automotive Technology has introduced to me a whole new aspect of engineering and brought me together with so many different people, and I am proud to call them my friends.
As one of the few females in the automotive classes, I was initially super nervous about going into a predominantly male industry. However, if it wasn't for the support of the teachers and my friends, I'm convinced I wouldn't be working as hard as I am right now.
This automotive class and SEMA program collaboration not only makes room for new career paths but also makes room for a second family.
MEET THE SCHOOL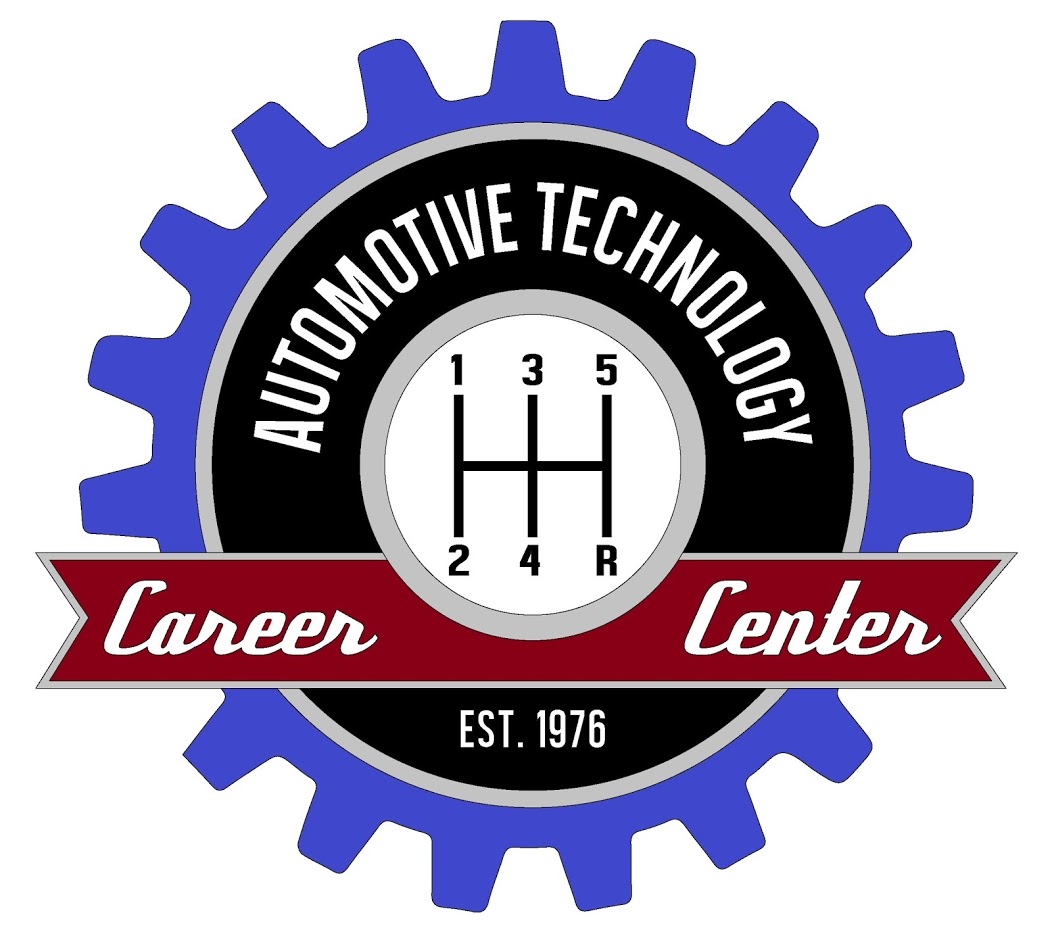 Since 1976 Career Center High School has served as an extension of the traditional high school programs offered in the local area. Students maintain their affiliation with their home high schools while completing Career Center courses. Career Center offers a challenging academic environment and unique learning opportunities where students may choose to participate in Advanced Placement, Career Technical, Regular Curriculum and some specialty courses.

The Automotive Technology Department at Career Center offers a two-year program that can be completed over 4 semesters which includes: Introduction to Automotive Service, Automotive Service I, Automotive Service II, and Automotive Service III. The program is comprised of service and safety, engine repair, automatic transmission and transaxles, manual drivetrain and axles, suspension and steering, HVAC, and engine performance. This includes advanced knowledge and skills in vehicle system repair and replacement of components in the brake, electrical systems, drivetrain, engine, HVAC, and the steering and suspension system.

While in the automotive technology program, students learn advanced automotive skills in vehicle servicing, testing, repair, and diagnosis of brakes, electrical systems, drivetrain, engine, HVAC and steering and suspension systems with an emphasizes in hands-on experience. Career Center High School is ASE Education Foundation Accredited (NATEF) in Maintenance and Light Repair (MLR). The program is comprised of four instructors and a diverse selection of 150 to 200+ students per year. Anywhere from 50 to 75 percent of the students go on to work in the Automotive Industry.
SPONSORS - Career Center High School