International Programs at the 2021 SEMA Show
November 1-5, 2021
Global trade buyers from throughout the world will descend on Las Vegas for the 2021 SEMA Show. Participate in networking events at the 2021 Show connect with these resellers.   
Monday November 1
Meet international buyers before the Show Even Opens!  Join SEMA Monday, November 1, for a series of roundtables designed to help attendees network with stakeholders in key markets even before the SEMA Show doors open. All the Monday roundtables will be held in the Las Vegas Convention Center Upper West Hall W229.
Middle East Tazweed (customizing)
11:00 a.m.-12:00 pm.
Meet with buyers from throughout the region who can let you know what their customers want! Learn how to cash in on this lucrative region with passionate consumers with disposable income. The United Arab Emirates and surrounding countries provide some of the best opportunities for U.S. specialty-parts manufacturers. Off-roading, classic-car collecting and motorsports are all strong markets throughout the region. Attendees will also learn about plans for the 2022 SEMA Middle East.
Connect with Buyers Down Under: Australia and New Zealand
12:15 -1:15 pm.
Meet for lunch and conversation with top buyers from Down Under. Learn the latest trends from distributors of off-road, styling, restoration and performance products and the opportunities in this country of pickup (utes) and SUV customizing fanatics, V8 lovers and diehard hot-rod enthusiasts.   
Nordic Region: Explore the Opportunities in the Vintage Car and Performance Niches
2:30-3:30 pm.
Learn the potential for your products in this performance and classic car paradise. Meet with top trade buyers enabling the half century old craze in Sweden and the surrounding countries of Norway, Finland and Denmark to restore and upgrade American classic cars. Performance upgrades are among the top upgrades sought for a range of vehicles. Afterall the region is the headquarters of the European drag racing championship and performance for street use as well as circuit racing as well as drag racing, rally racing and drifting. High disposable income coupled with a passion for personalization makes this a very attractive region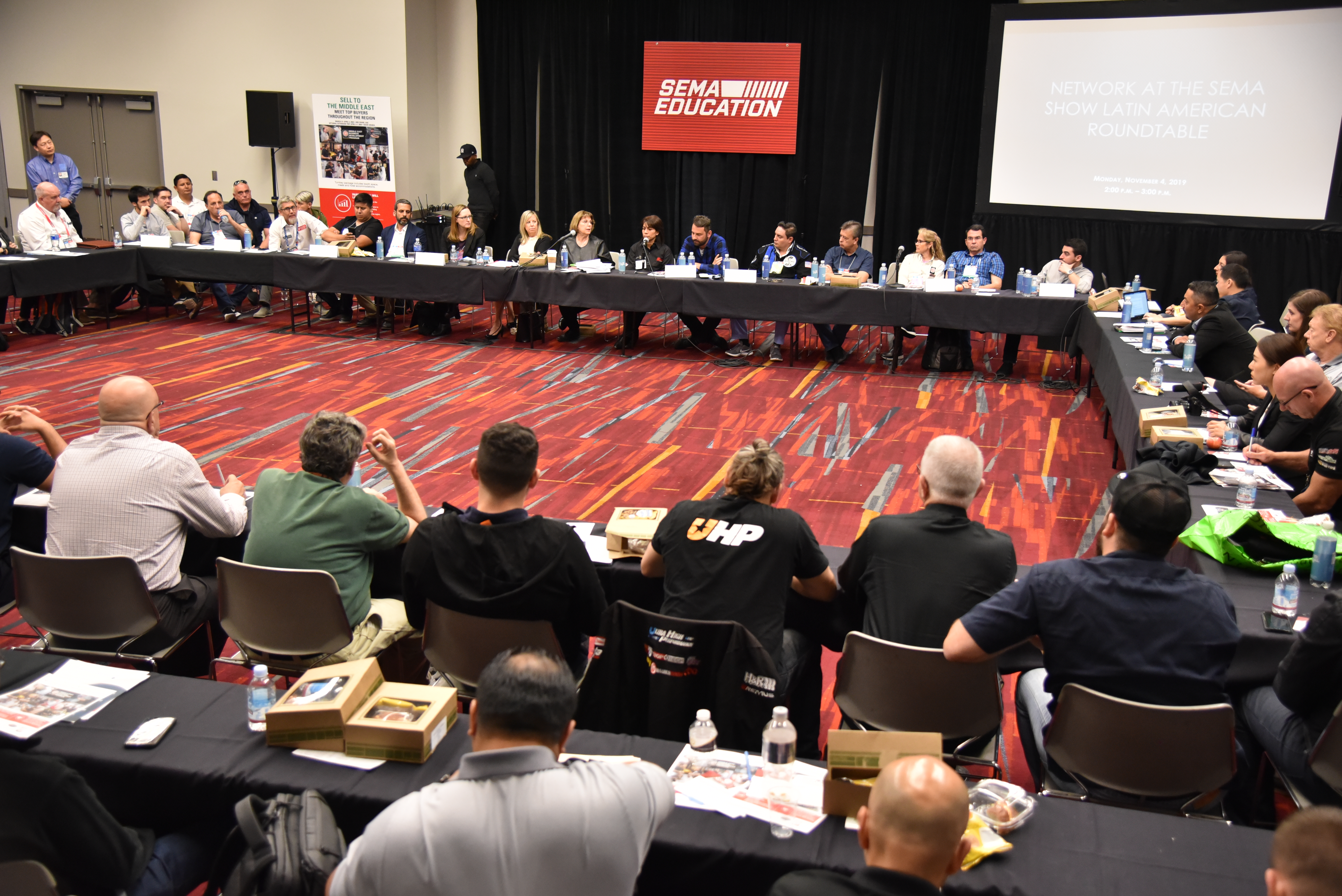 Latin America: Learn What's Hot and What's Not
3:45-4:45 pm.
Trade buyers and the media from Central and South America will discuss their respective markets and the opportunity in this pickup truck and car crazy region.  Learn what's hot – and what's not.  Get insider tips into which vehicles are local customizers' rides of choice, and the top selling products.  Learn more about the opportunities and challenges US manufacturers seeking to sell into Latin America –everything from language issues, tariffs, and small fragmented markets and how US companies have overcome these challenges
Wednesday November 3, 2021 5:00-6:30 pm.
International Happy Hour
Join us for the 2021 International Happy Hour (IHH)—the SEMA Show's largest annual international specialty-equipment trade gathering. Come by, have a drink on SEMA and meet top international buyers and a panel of distinguished international journalists who serve as SEMA Global Media Award judges. More than 1,000 companies are expected to attend the 17th annual event.
Registration is complimentary but required. Don't miss the largest annual international networking event for the specialty-equipment industry.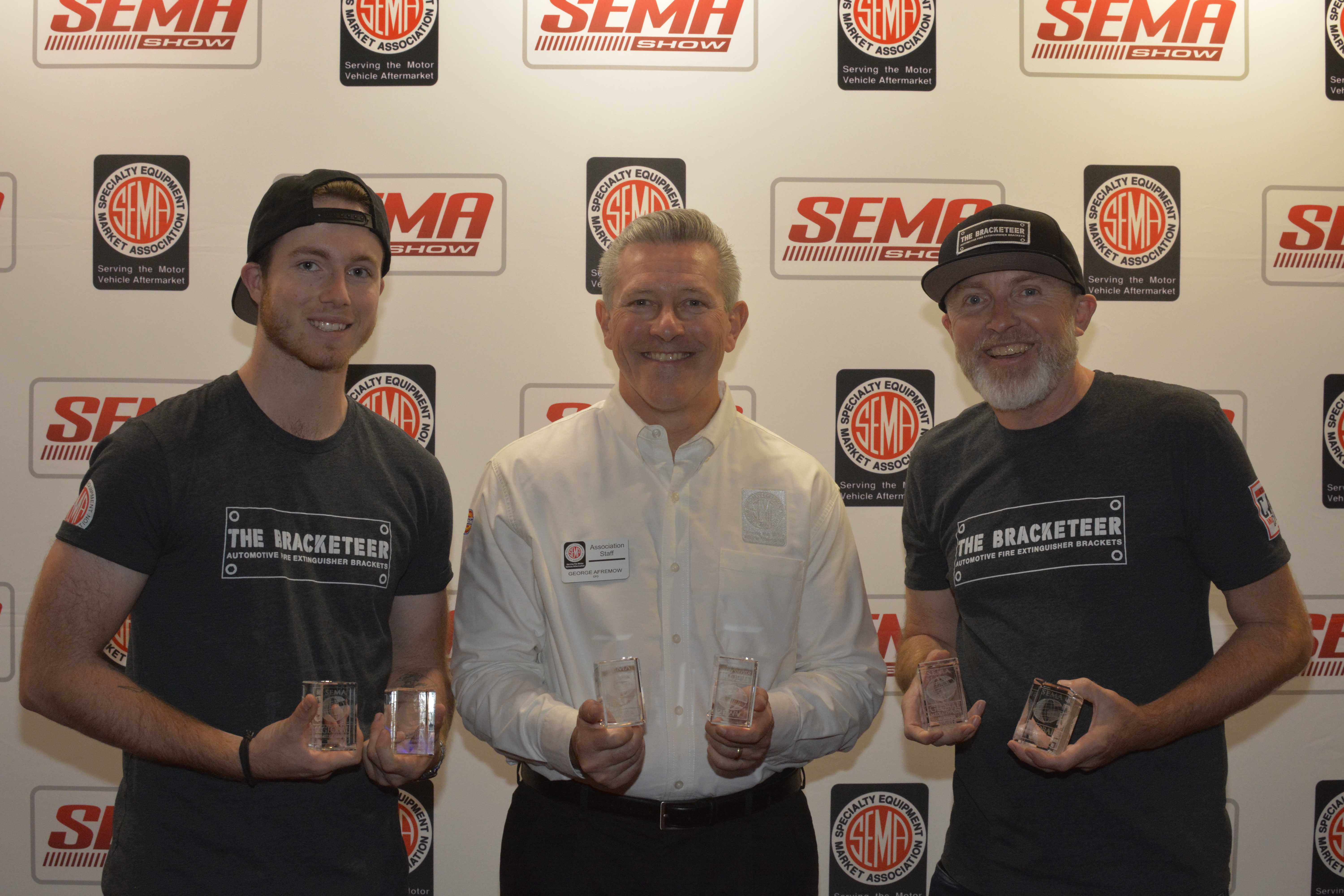 Global Media Awards program
In recognition of the SEMA Show's global appeal, SEMA will once again host the Global Media Awards (GMAs), now in its 17th year.  Leading international journalists from throughout the globe—from Australia to China and from Argentina to France and the United Arab Emirates—will serve on a panel, each selecting 10 products from the New Products Showcase that they felt would resonate with consumers in their home markets.   The 2022 Global Media Award winners will be feted at the International Happy Hour.  Meet with this first-rate global panel of enthusiast journalists and buyers at this year's event.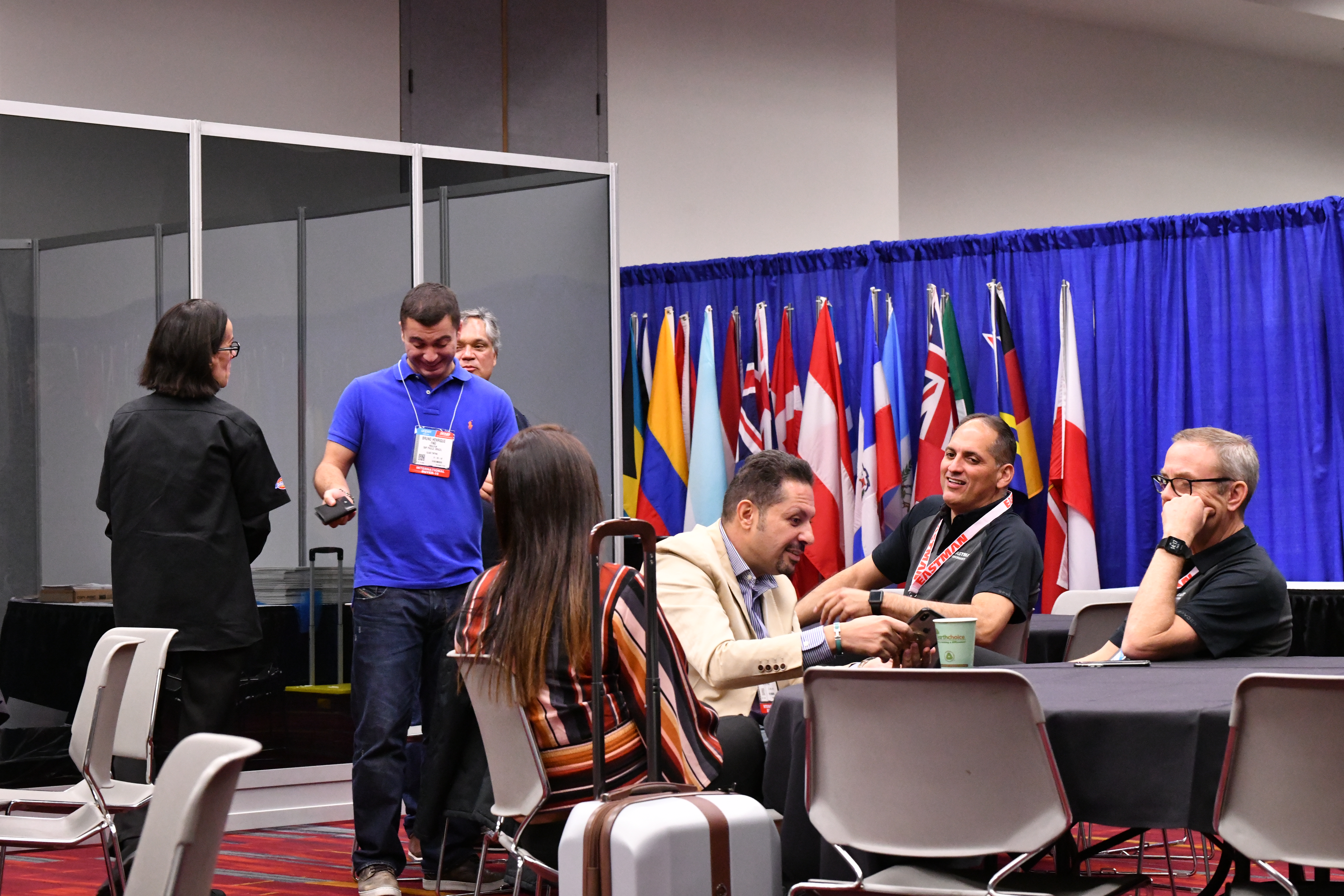 Want a quiet meeting space to meet with international buyers?  Come to the Center for International Commerce (CIC) in West Hall W233 for free use of private conference rooms.  Interpreters for most major languages are available in the Center to help facilitate communication with your potential or current international customers.  Complimentary coffee and tea are available throughout the day.