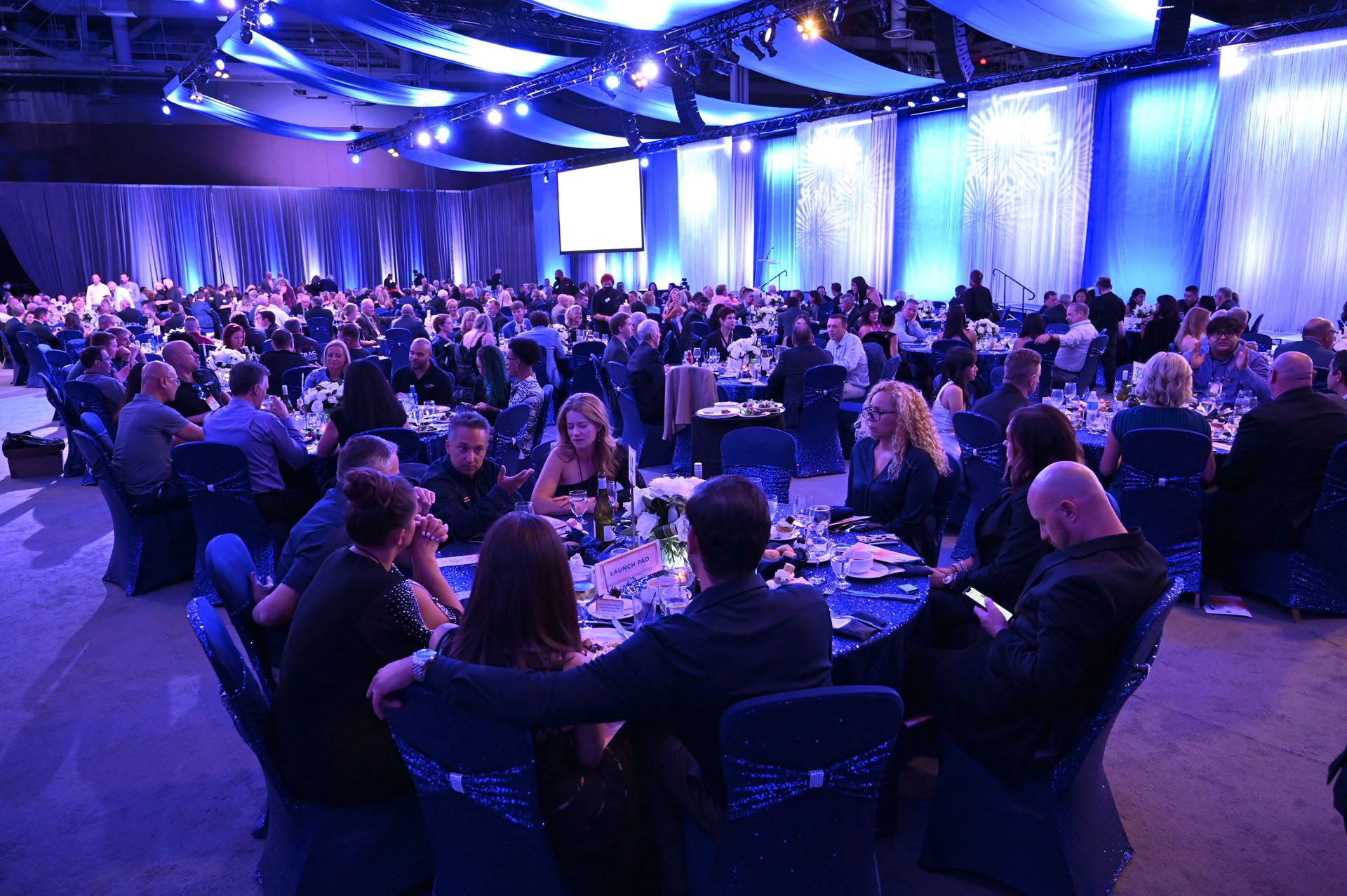 The SEMA Awards Gala (formerly the SEMA Installation Gala) is a long-established tradition where individuals who have made extraordinary contributions to the industry are honored and celebrated.
Join SEMA leadership, volunteers and industry icons at the SEMA Awards Gala, Friday, July 29, in Anaheim, California, to honor 2022's SEMA Hall of Fame Inductees. The gala will take place at the Westin Anaheim Resort.
Since its inception in 1976, the SEMA Installation Gala (now the SEMA Awards Gala) has served as the formal gathering where new SEMA Hall of Fame inductees are introduced, the incoming Board of Directors are recognized, and outgoing Directors are thanked. SEMA council, network and industry leaders are also highlighted during the event.
Connect with friends and family who share a common passion and love for the industry. Join others in helping celebrate Hall of Fame inductees' lifetime achievements.
The evening will feature cocktails, networking and dinner. Seating is limited. A full table can be purchased by selecting 10 tickets.
The gala runs in conjunction with the SEMA Cares Pinewood Drags fundraiser. If you'd like to sponsor a race car, or challenge your fellow colleagues head-to-head, please make your donation today. To join the fun, visit www.sema.org/semacares.
Immediately following the gala, there will be a private SEMA PAC reception. For more information, please contact Samantha Large at samanthal@sema.org or 202-796-2252.
Registration for the 2022 SEMA Awards Gala opens Friday, April 29.